A Review of Cellements – Business Plan And Products
Hey, friends! Welcome back?
In today's article, I'd like to give you a little information on a direct sales company called Cellements, helping you to decide if this company is your cup of tea…if it is a legit way to earn a few bucks without losing money in the startup.
In your quest to find a way to make sustainable income online, you may have come across hundreds (maybe even thousands) of companies, ranging from adult toys to home decor to fraudulent online companies that claim to sell secrets to making money without delivering ANY product at all.
Guys, the frustration is real.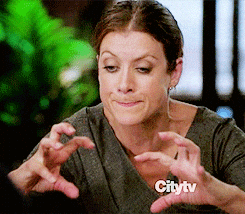 SO real that I had completely given up. I fell victim to a few multilevel marketing schemes that promised to be an easy sell…help you to make an income without much effort….a free BMW and trips every month to some exotic destination with stock pictures of exuberant people so happy that they are now multimillionaires and all of their worries and washed down the drain….right along with the hogwash that is the multilevel marketing sales pitch.
I started this website to help people discover ACTUAL ways to make money – and I review companies and give you the deets without you having to do hours of frustrating research.
So, without further ado, let's jump in!
Company Name: Cellements
Overall Rating:
(2 / 5)
(?If you wanna skip the details, feel free to scroll to the bottom to view my conclusion and the list of other options I give of better opportunities for online income).
What is Cellements?
Cellements is a direct sales company that spans several countries (including the U.S.), that offers products with natural ingredients. It's very interesting, they only have a couple of products overall, but the concept is unique and definitely not your run-of-the-mill direct sales products.
The company is led by a team of people from all over the world, including medical advisers. They claim to provide very effective products containing all natural ingredients.
What Are The Products Like?
So, like I mentioned, the products are unique and interesting.
Basically the only products they offer are credit card sized spray bottles that contain around 225 sprays of different formulas such as mosquito spray, sunscreen, and antibacterial hand sanitizer. In fact, these are 3 of the seemingly 7 products that they offer.
I'm unsure how to feel about this. Whereas some might find this to be a great deal – leading to lack of confusion and the ability to have more product knowledge without having to memorize a lot of material….others (like myself) would say that this is going to be a tough sell.
With only 7 products, the answer is either yes or no when you are dealing with customers. Let's face it, spray sunscreen, antibacterial hand spray, and mosquito spray already exist, and you don't have to order them. One trip to Walmart and you're all set.
The other products are:
Refresh – an odor neutralizer spray for the toilet
Rest – supposed to help you rest and sleep more peacefully
Boost – an energy spray that claims to have the equivalent of 5-7 energy drinks inside.
DNA Repair – a spray that is supposed to naturally stimulate the production of collagen
While these products also already exist, the price point of the Cellements products is in the $6.00 range. Much lower than many anti aging creams and serums, and with all natural ingredients, also more desirable.
Catch: You seemingly cannot purchase any of these products unless you have a "referrer". This is someone who has told you about the company. You cannot even see the prices or details of the products unless you are a customer. That's annoying.
The upside is, people are more willing to buy on impulse, which is basically what happens when someone buys your direct sale products, when the price is low. The company has that going for it. But because of the commission plan and the low product prices, you will be working your tail off to make just a bit of money.
To add to the already difficult task of selling products, the minimum that a customer is allowed to purchase is 8 packages. That means that you either get 8+ or nothing.
Another interesting fact – all of us who have experience in the MLM industry are very well aware that selling your products on platforms such as eBay, Amazon, etc is a high No-No. Reason being, it is disrespectful to other distributors because you are essentially offering the same product that they are for a lower price, and they will lose their customers to these lower prices.
When I was researching the products of Cellements, I came to realize that it is nearly impossible to find them anywhere but the Cellements website. They are a relatively new company, so it makes sense. And if you decide to sign up to be a distributor you will undoubtedly be at an advantage because customers will not be able to scout out better prices.
Let's talk compensation…
How Much Money Can I Make?
So, much like with other direct sales companies, you make your commission by selling product and signing up other distributors under your name.
The more product that you personally sell to your customers, the higher the percentage becomes that you receive. See chart below:
Then, the more people that are signed up under you, the more you stand to make – as long as they are working their tails off to make money. If not, you are not receiving anything except what you personally sell.
The compensation plan is actually quite complicated for a company that offers so few products.
To remain an active referrer, you also have to pay a monthly back office fee of what amounts to be about 11.07 in U.S. dollars. This is the only fee involved, however when you sign up you DO have to purchase a beginner's package.
Because the price of the items is so low (even when buying in bulk), the commission amounts to be near nothing unless you are obtaining a good customer base. I'll be honest and telly you that now matter how hard you work in the direct sales industry, having enough customers to sustain your business may NEVER happen.
What Do I Have To Do To Join?
You simply go to the Cellements website, and, if you do not have a referrer, click on the gray "Get Referrer" button at the top right portion of the screen.
You will enter some basic information, and enter your payment information for your virtual back office.
There is training and material available for distribution once you have signed up.
You must be 18 years or older.

Is It Worth It?
If you are interested in doing this as a hobby, and aren't in need of serious money, then yes. The chances of striking it rich are low, but direct sales can actually be a lot of fun. The products are all natural, and that is the upward trend now, so they will be desirable to some.
The compensation plan definitely has a bit of a learning curve. If you haven't been in direct sales, it will take a while to get the hang of it.
Overall, I would definitely recommend looking into one of the following options if you are interested in starting a business from home or earning an income online:
Wealthy Affiliate (Affiliate Marketing, no experience needed)
doTERRA (Essential Oils)
If you are interested in learning about what I do, click the image below and I'll give you some information about starting your own website for free.
I hope this article was helpful in your journey to an online income!
Questions or comments? Please leave them below and I'll get back with you asap!
Have a wonderful day!