Aloette Product Reviews – Legit For Making Money From Home?
Hey there, friends! ?Welcome back! Today I'd like to talk skincare and makeup companies, and target one company specifically. If you're trying to make some money from home, KEEP READING!
I'll be presenting you with some facts about Aloette, and taking a look at some Aloette product reviews.
I think we can all agree that NOTHING is more annoying than someone blowing up your inbox with messages that begin with a phrase such as, "Hi! Haven't spoken to you in a while! (or ever ?), but I have an amazing opportunity for you that will change your entire life! And the best part is, all you have to do is sign your soul over and work 5 hours per week!!"
Like….what?☝
Sound familiar? We've all probably received something similar from a friend/family member who is in direct sales.
Don't get me wrong, I myself have been involved with direct sales, but the problem is that NOONE is really honest about how difficult it is, how much time it ACTUALLY takes, and how awkward it is to approach people.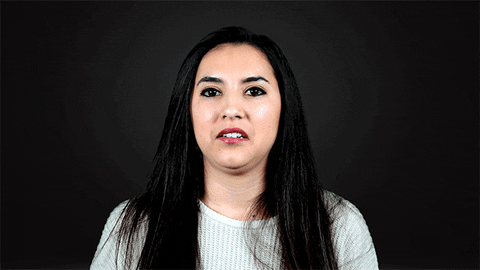 On my website, I like to take the guesswork out of deciding how to work from home successfully. I review companies that claim to be the next big thing, and in the end I let you know with my experience if it's worth the risk and the time.
So, let's take a look at Aloette. Let's see what they have to offer you if you sign up to distribute, and what it takes to make it.
Aloette Skincare Company And Product Review
My overall rating:
(3 / 5)
I'd like to establish that I am NOT nor have I ever been affiliated with Aloette. This is a completely unbiased full review.
What is Aloette and Why Should I Care About It?
Aloette is a skincare and cosmetics company that has been around for over forty years. Their claim to fame is their use of strictly environmentally friendly products – products that they say work very well.
The products that they create are supposed to be cruelty-free, and free of any gluten, sodium lauryl sulfate, hydroquinone and formaldehyde donors. If you aren't fluent in skincare lingo, this just means that the products are absent of some yuckie stuff that you would not particularly want to be entering through your pores to your bloodstream ?
They also personally own farms that they harvest their main ingredients from.
While this all sounds wonderful, when you are searching for a way to make more money from home, it's important to look past the shiny exterior to what is really happening on the inside.
Career As An Aloette Beauty Consultant
So, remember at the beginning of this article where we talked about how embarrassing and uncomfortable it is to receive emails and fb instant messages with shameless plugs?
Well friends, unfortunately signing up for this business as a beauty consultant will put you on the other end of that exchange?.
That's right. You'll be sending the messages. Here are a few of the responsibilities of beauty consultants, according the Aloette website:
Maintain your own online store
Actively sell product through your online store, one-on-one engagement, AND SOCIAL MEDIA.
Market your personal business by promoting products on your online store and linking your social media accounts to your store.
So, it's actually a pretty cool thing that you get to have your own website and manage it. Makes you feel like you are large and in charge, and have your very own business – which in essence you actually do.
Don't overlook how much work it is to maintain a website, however. AND keep in mind that you will need training on how to properly set up your website and keep it relevant and high in the Google search results.
Not to mention, for those of you that are new to the possibilities of making big bucks from home, you actually have to pay to have a website hosted, so keep in mind that this will be an additional cost.
For full training on how to create your own website, click here.
They also name some benefits that you will reap when you sign up to be a consultant:
Sales commissions and product discounts
24/7 online training
A team to guide you
The chance to travel
These are all pretty status quo when it comes to direct sales companies.
However, the 24/7 access to training is unique and definitely a perk. When you are trying to begin a career in direct sales, you need a little guidance and steering in the right direction to get you started.
I was excited to fill out the sign up form and get all the info that I could to relay, however when I attempted to click on the links to sign up or even to purchase the start up kit, they didn't work?? Faulty.
Upon further research I did find a link to sign up, and the form was the usual personal information that any company asks for upon joining.
One of the nice things about this company is that if you want to sample the products and are on the fence about signing up, you can actually host a party and try some products.?
As you can see from the photo, you'll get a $100 shopping spree for only $19.95, and you get to kind of experiment with the products. That's a pretty cool way to test the waters before joining, and is very similar to MaryKay.
In order to join Aloette and become a beauty consultant, you have to live in either the U.S. or Canada, and orders will only ship to these two countries as well. Nowhere else.
I have found in my experience that international sales and traffic are not the biggest source of income in this industry, so the only shipping to two countries shouldn't be a huge deal.
You also have to purchase a starter kit for $40, which is pretty normal for direct sales in makeup and skincare, but this is also an extra startup expense.
The LAST thing some of us want to do to make more money is first have to spend more money!
The Aloette Products
Aloette product prices range from about $5.00 to around $60.
For a mostly natural and environmentally friendly skincare and cosmetics line, this price point is good, and will probably be a match for customers from different walks of life because of the wide range. That's a plus.
An interesting (and annoying) detail: While you are able to purchase products directly from the website, they request that you create an account and speak with a consultant before learning any details about the products, such as ingredients.
This is probably to clear up any confusion about what certain ingredients do, but I'm not sure it will set well with customers who don't want to take the time to go through that process.
If you are unsure about allergic reactions that you may have to certain ingredients or any reactions that your customers might have, it would be a major inconvenience to have to explain to them that they details are not immediately available on the website.
Aloette Product Reviews
As you can see below, the actual Aloette products are pretty popular. This makes them an easier sell, so that's something to keep in mind. Besides the fact that they are lacking in detail on the website, people do like to see positive reviews before they purchase.
So, Is This The Company For You?
While the company's website is beautifully designed, the images are current and relevant, the website is easy to navigate, and the products are Eco friendly, my honest opinion is that there are too many gaps that need to be filled in in order to be fully successful, and when you want to make money, you don't want to waste time and energy and MORE money trying to get going.
The fact that you have to manage your own website is IN ITSELF a business. My business, actually. And while it does create an incredible income, you need the proper training. It's no small feat.
Then, you've got to learn about a product that is not widely heard of, and explain all the details to customers that aren't that interested in switching skin care companies in the first place.
If you'd like to learn how to set up a website for free, you can take the FREE training that I took by clicking on the image below. That's a business that will take you somewhere.
I would suggest taking a look at? Wealthy Affiliate as an alternative. It's free to sign up, free to use, has free training, and will host your free website for you.
You can work from a computer, laptop, iPad, smartphone, pretty much any device that has internet, and you don't have to spend any money getting started.
This company has done A LOT for me, and if you would like to try it out, I'll be here to answer any questions you may have and to help you along the way!
Thanks for reading, friends!
Have a beautiful day!