Arbonne Business Review-If It Sounds Easy, It's Not Real
Hello there, friends!?
In this article, I'll be diving into one of the largest Direct Sales companies out there. That' right – this is an Arbonne business review.
Arbonne has had a great reputation and is one of the top competitors to companies that have withstood the test of time, such as Mary Kay and Avon. Talk to one of their representatives or take a glance at their website, and you'll be presented with the opportunity to change your life, drive a fancy car, free up all of your time to play with your kiddos (because people that own businesses have all the free time in the world, right??), and sit on your couch all day watching reruns of Divorce Court while easily talking your friends and family into spending thousands of dollars.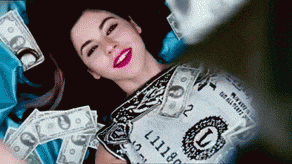 Now I know all of this sounds ridiculous, but trust them. They're all living this life, right?
Arbonne In A Nutshell
Arbonne was founded in 1980 by a Norwegian entrepreneur named Peter Morck. It is, by nature, an MLM company – though because MLM can be a touchy term to people in the industry, we will be using the term "direct sales".
The company specializes in manufacturing and selling products in the health, wellness and beauty niche.
Its headquarters are in the U.S.A in Irvine, California, and there are several international offices as well. The company is very well-established and brings in a whopping estimated $544 million a year.
While this is impressive (and so is there very well thought out and professionally designed website), the important things to consider before signing up for a direct sales company are not the glitzy front or the pictures of beautiful women who are top representatives.
This has nothing to do with the income possibilities nor the ease with which you can sign up and sell.
I think a lot of people fall victim to the aesthetics of a brand, the glamorous lives that its reps seem to live, and the stories of success that are skirting the lines of a Disney copyright infringement.
Arbonne advertises their beauty, health, and wellness products to be vegan, 100% cruelty-free, and composed of plant based ingredients.
(Just a little comment from the professional cosmetologist in me – the natural ingredients are not a bad thing, but I'm a firm believer that you've got a bust out a few serious products to really battle signs of aging, acne, hyperpigmentation, and other issues.)
They run their company based on four key factors:
Plant Based Ingredients
High Clean Standards
Co-developed With Experts
Scientific Testing
Now that we have a basic idea of what Arbonne is, let's check out what you're signing up for if you choose to become a rep.
The most important things to consider are compensation, training, products, and marketing.
Compensation And Products
As you can see in the above photo, (with my expert art skills?) – Arbonne is selling you on what is possible when you sign up. As someone who has much experience with MLM and direct sales, let's just get a few things straight.
1. With direct sales, there is NO SUCH THING as running a business from your smart phone. Or laptop. Or desktop. Is it possible to work from them? Absolutely. But in such a niche as beauty, skincare, etc, you are going to be expected to host parties, give makeovers, make appearances, go to trainings, and many other things that do not pertain to sitting at home running a business from your smartphone. This statement is also often used in the sales pitch of representatives when trying to recruit people to sign up under them, and then new people are flabbergasted when they are told that they must be ready in a week to host a party at their home with as many women as they can convince to come.
If you are cool with being in the public eye and putting yourself out there, and are comfortable selling items face to face, this might be just the opportunity for you. But if you're more comfortable sitting behind a smartphone or computer, I would suggest beginning a blog to make money, or trying affiliate marketing.  Learn how to start a free blog here.
As for actual amount of money to be made – this is usually determined by your amount of determination, people you can reach, and time spent. They give you an average amount annually made in the above photo. The numbers for the vice presidents look very high, and you have to consider that these are the people that have devoted every aspect of their life to this company.
It doesn't come easily. But, if you're determined and think that you have enough people to grab as a customer base, then this may work for you.
2. The second thing is that when the photo says that you can "be your own boss with low start-up costs and risks", it is a little misleading as well.
The startup costs to something like this are not low. Especially if you are signing up because you have very little money and want to make money relatively soon.
The initial cost is $79 for the starter kit, and to become a consultant. This kit will come with beginner business tools and a CD, and few product samples.
You are in charge of purchasing your own product. This includes products to use at your parties, and to allow people to try on and possibly take home to use for a designated amount of time. See below picture for average product prices.
Keep in mind, for the first year that you are a consultant, you will receive 35% off of your orders.
Training And Marketing
Training is absolutely VITAL to success when you are working for yourself. You'll need it often – and people expect to be offered the next big thing constantly in a niche such as makeup and beauty.
Arbonne does offer a plethora of training. They have training on their website, in the starter kit, with your upline, and they also have meetings and trainings all over the world.
For the most part, the training will come from your upline, and others who have been in the business longer than you and have the hang of things – but if you intend to take the trainings that happen throughout the year at different destinations, expect to pay out-of-pocket. And it gets very expensive.
There is also much pressure from more experienced consultants to constantly be in training, and to be on coaching calls when you have acquired a downline. You'll also be responsible for motivating, coaching, and teaching your downline.
You can now probably begin to see how the "extra time" aspect of being in this business is a bit of a stretch. A business like Arbonne will take up a lot of your time if you expect to succeed.
You'll also have to approach and give sales pitches to people that you don't know at all, along with close friends and family, and you'll need to be strong enough to face rejection because it will happen. A LOT. They tell you to brush it off, but it gets difficult.
You have to be OK with being that message in someone's inbox that they try not to open so that you can't see that they've read it and not replied.
If sales and one-on-one discussions about products are something you're good at, this could be a great opportunity for you. Just know that you will have to be very determined!
The Verdict?
In my opinion, Arbonne is one of the most reputable and established companies out there.
If you are going to sign up for direct sales, this is one of the companies I would encourage you to choose. I just want you to know how hard you will have to work to see any return. It's a tough battle, especially if you live in an area that is saturated with representatives already.
If you are interested in making money from direct sales, I suggest you check out my review on doTERRA. You can find it by clicking here.
My Suggestion For Making Money From Home
If you're looking for an alternative to the 9-5 hustle, you can check out affiliate marketing. It's what I do, and it's very simple to sign up. It's free, and you'll also get a bunch of free training like this:
If you'd like to be able to REALLY work from your computer and not have to be the annoying person trying to sell products, click on the image below. I'll help you to create your own free website and you'll be on your way to making money in no time!