How To Post Free Blogs!
Hey Friends!
If you're here, chances are you have done a little research on blogging and are thinking about taking the plunge and writing your first post!
You may be a little overwhelmed, especially if you have figured out that you can't just hop onto Word, write your post, and post it online.
Take heart! I'm going to explain how you can post free blogs online in this article, taking you through the process step-by-step.
Once you have established a consistent way of going about this blogging business, you will quickly become addicted.
It's the best job ever! Yes. I said 'job", because it's possible to earn money as you go, as well ?
So, if you're ready to get started, let's go!
1. Establish your Niche
Before you begin a blog of any kind, it is important to know exactly WHAT you will be writing about. Your niche.
This can be literally anything.
No matter what you know about or are passionate about or want to talk about…there will be lots of people interesting in reading.
Believe it or not?
Think about what interests you, what makes you tick, what you enjoy talking about that maybe your friends would enjoy the thought of you writing about instead of constantly talking about ? Kidding, but honestly your blog can be about anything you would like.
Just to support my blog-about-anything theory, I currently have two. You're reading one, and the other one is about something so different it could be considered crazy that I write about both of these things.
But that's what's so lovely about the internet. It's not crazy, and I enjoy both of the subjects that I blog about!
You can find my other blog here, if you're interested ?
2. Understand The Facts
By this I don't mean that you need to take a college course on blogging.
I simply mean that you must understand that if you intend to make an income blogging, you have to consider it to be a job. A career, even.
You've got to work at it.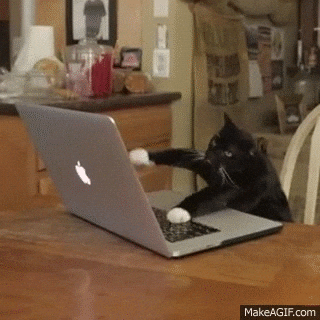 You've got to set specific hours in which you will work without interruption (trust me I've got two kiddos under 5 and I know that can be difficult), and you have got to be dedicated.
This blogging gig is a lot of fun and doesn't really feel much like a job but consistency is key.
Money can be made only if you work hard and understand that this is not a get-rich-quick kind of thing.
Sure, writing about what you enjoy is fun. But you'll also need to research, spell check, integrate images and links, and commit quite a bit of time in the beginning.
If you are only looking to blog as a hobby, well then that's great too!
But you will still need a hosting site if you are just beginning, and a few training videos wouldn't hurt either!
3. Get A Hosting Platform – Create Your Website
I did NOT come from a field of employment that involved technology.
This was the scariest part to me when I began my career in blogging.
I didn't think it was a possibility to know nothing about the internet AND have no experience writing and still be able to become successful in this industry.
I was wrong.
Provided that you do not decide to self-host…which is not advised when beginning, you will need to sign up for a hosting platform.
This is basically the website that will host your website, making it possible for you to appear on the internet.
I use Wealthy Affiliate. You can find out more about them here.
There are also other hosting platforms, some of which I have reviewed on this website:
The platform that you decide to go with has a lot to do with how much you learn from the get-go, and how easy the first part of the journey will be based on their ability to set you up with the right tools for success.
You will be creating a professional looking website from your hosting platform, and once you have chosen and signed up, you can begin the process (which is not very lengthy, as crazy as it sounds) of building your website so that you can get your first post up!
Most hosting platforms do have informational videos and tools you can use – such as a library of free images, tutorials, etc- but you want to get the most bang for your buck, especially if you are going to pay for hosting.
It's important that you have access to some kind of free training from your hosting platform that will walk you through the process of building out your site.
I'm admittedly not an expert when it comes to the other hosting platforms, but I can give you a pretty good idea of what Wealthy Affiliate offers. You can view the video below to gain some insight on what you can expect if you sign up to have your site hosted at Wealthy Affiliate.
There are free training videos, free courses, a community of people to talk to if you get stuck, a research platform for keyword research, a writing platform, and much more.
I've been thoroughly satisfied with it.
4. Begin Blogging!
Once you've chosen a platform, you are well on your way.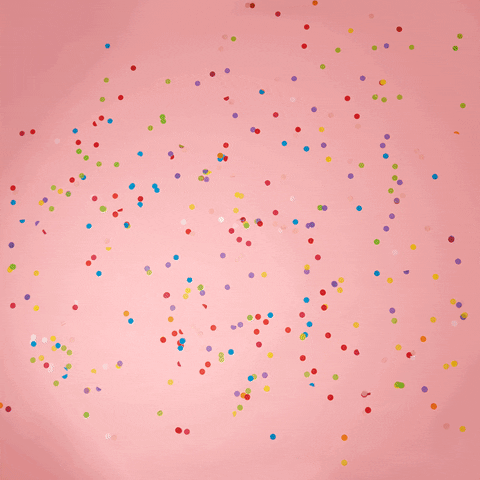 Now, this article is about blogging for FREE, so it's important to note that you need to choose a web hosting platform that will:
1. Give you a free trial until you get the hang of things, or
2. Let you use their services for free
I strongly advise not purchasing anything until you have had the chance to try it out.
You have now reached the point at which you begin your blog, and let the creative juices flow!
Depending on the platform that you choose, you will likely have a tool that will allow you to write your blog posts and post them to the internet, and some platforms will even have great templates that you can use to write your first couple of posts to get you started off right. 
You can begin building your free website right away by entering a name for your website in the box below. You will be guided step-by-step through the process. You'll also be able to choose your own theme, and design your site however you would like! ?
Once you are in the process of writing your first post, you will want to be sure that you are writing material that is very readable and intriguing. This doesn't mean being a professional author, luckily for most of us!
You can read more about writing readable posts here.
If you need help deciding what niche is right for you, and what to blog about, check out this article.
Your first blog post is a major accomplishment, and something that you should be very proud of!
Go ahead and share to social media, pin to Pinterest, and tell everyone what you're doing! It's exciting and fun, and you will be over the moon when your first post is complete.
Be sure to add relevant images, keep paragraphs short and readable, and let your personality really shine through.
Peoples' attention spans are very short these days, so you've got to hold their attention.
People will be interested in your opinions, the facts, and the way you portray information if you simply be yourself.
If you are interested in blogging about helping people make money by blogging, there's a free training you can take HERE, and plenty of free videos and tutorials as well ?
5. Making Money
If you are looking to make blogging a full time career (if you can call staying in pajamas all day a career ? ), then you will want to check out affiliate marketing. Check out this article to learn about how you can monetize your articles with affiliate marketing.
Affiliate marketing is a proven system. It works. It just takes a bit of time and dedication.
Also, you can help others online to start blogging and making money, and earn some cash from that as well.
The video below explains how this can be done.
This method is suitable for those who aren't interested in writing about anything in particular, but still want to have their own blog.
It's very effective, and if you follow the formula, you get results.
Also…just to give you a bit of a head start, type a keyword in the box below to begin researching keywords for your blog post! You'll need to check out the competition!
Ready, Set, GO!
If you've been looking for a way to start a free blog, and you're ready to take the plunge, I encourage you to try it!
You certainly aren't losing anything except maybe a little time if you try it and don't love it.
If you want to sign up to try a free hosting platform and get simple instructions to guide you through the building of your website, sign up for free here.
If you'd like to learn more about Wealthy Affiliate, check out their review here.
I hope this article has helped you in your journey to becoming an online business owner, which is essentially what you are if you are a blogger (sounds fancy, right?!)
If you have any questions or comments about the process, or need help with your blogging business, please leave them below.
Have a blessed day!
Your Friend,